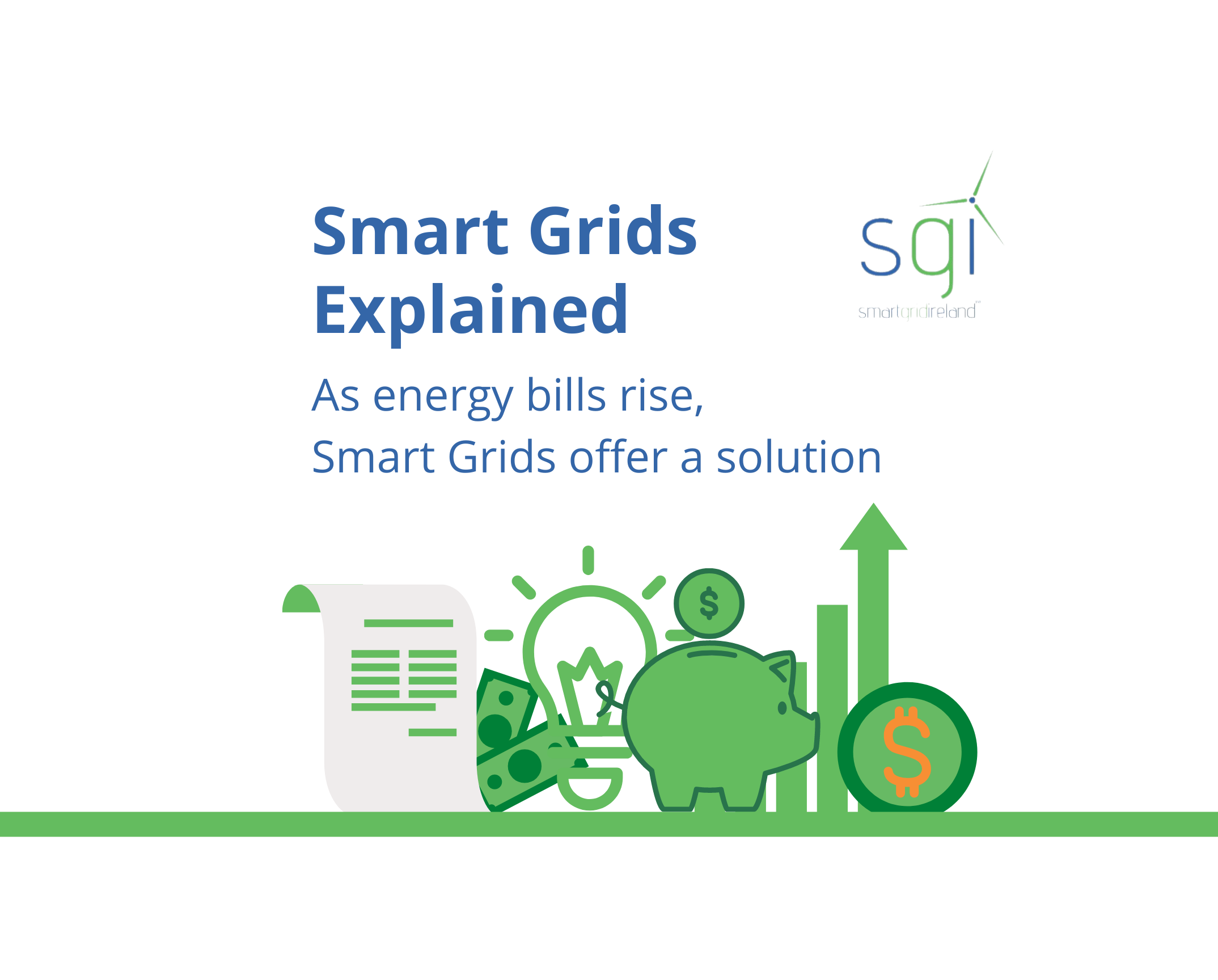 22/08/2022
Smart Grids: A Solution to the Energy Crisis
Most gas and electricity providers have announced price hikes of over 30% in the past year and it's set to increase even further as the energy price cap in the UK has been raised. This could see thousands of households struggling to cover the costs of rising bills and facing fuel poverty if this trend continues.
The crisis is being caused by gas prices rising globally. To provide security and certainty for energy customers as living costs rise, it's becoming increasingly important to change the way we use energy, phase out the use of fossil fuels and look to smart grids as a solution.
What is a Smart Grid?
A Smart Grid is an energy network that can cost efficiently integrate the behaviour and actions of all users connected to it – generators, consumers and those that do both – to ensure an economically efficient, sustainable power system with low losses, high levels of quality and security of supply and safety. It uses innovative technology and software to improve performance and reduce carbon emissions.
How can Smart Grids help?
Decentralisation
Shifting from centralised power stations using coal, oil and natural gas to smart grids with localised networks such as solar plants, wind farms and heat plants will increase competition and in turn, decrease energy prices as more energy networks are created.
Reliability
Smart grids use innovative technology to monitor and maintain grid stability and reliability and optimise and forecast energy production. By using smart grid technology which gives us a greater visibility of the network, we can anticipate power outages and identify service issues more quickly and improve the overall stability and reliability.
Energy Efficiency
Smart grids give us a clearer picture of our energy usage. Smart meters allow consumers to manage their energy usage and cost and will help them to use their energy more efficiency, saving money and reducing carbon emissions. Smart grid technology allows us to predict energy usage and in turn, provide energy according to demand, contributing to energy efficiency.
Sustainability
Smart grids integrate more renewable energy sources and decrease our reliance on fossil fuels. The costs of renewable energy sources such as wind and solar are falling. Renewable energy was the cheapest source of energy in the year 2020. Last year, the International Renewable Energy Agency (Irena) published a report finding that in 2020, solar power costs decreased by 16%, onshore wind by 13% and offshore wind by 9%.  With renewable energy becoming more affordable, it makes even more sense to make the switch over to sources such as solar power and wind power. By integrating more renewable energy sources, smart grids contribute to the decarbonisation of energy, allowing us to cut carbon emissions and protect our planet.
About Smart Grid Ireland
Smart Grid Ireland is an independent, industry-led, networking cluster informing government and regulation, promoting good corporate citizenship and actively driving technology solutions that accelerate the cultural and societal changes needed to achieve a digitalized, decentralized and decarbonised energy network and improve the Island of Ireland's international competitiveness.
Interested in joining us and working towards a more sustainable future? Please email info@smartgridireland.org to discuss collaboration opportunities & membership options.
Our Members
Our members are active stakeholders in driving innovative technology solutions towards a Net Zero future.