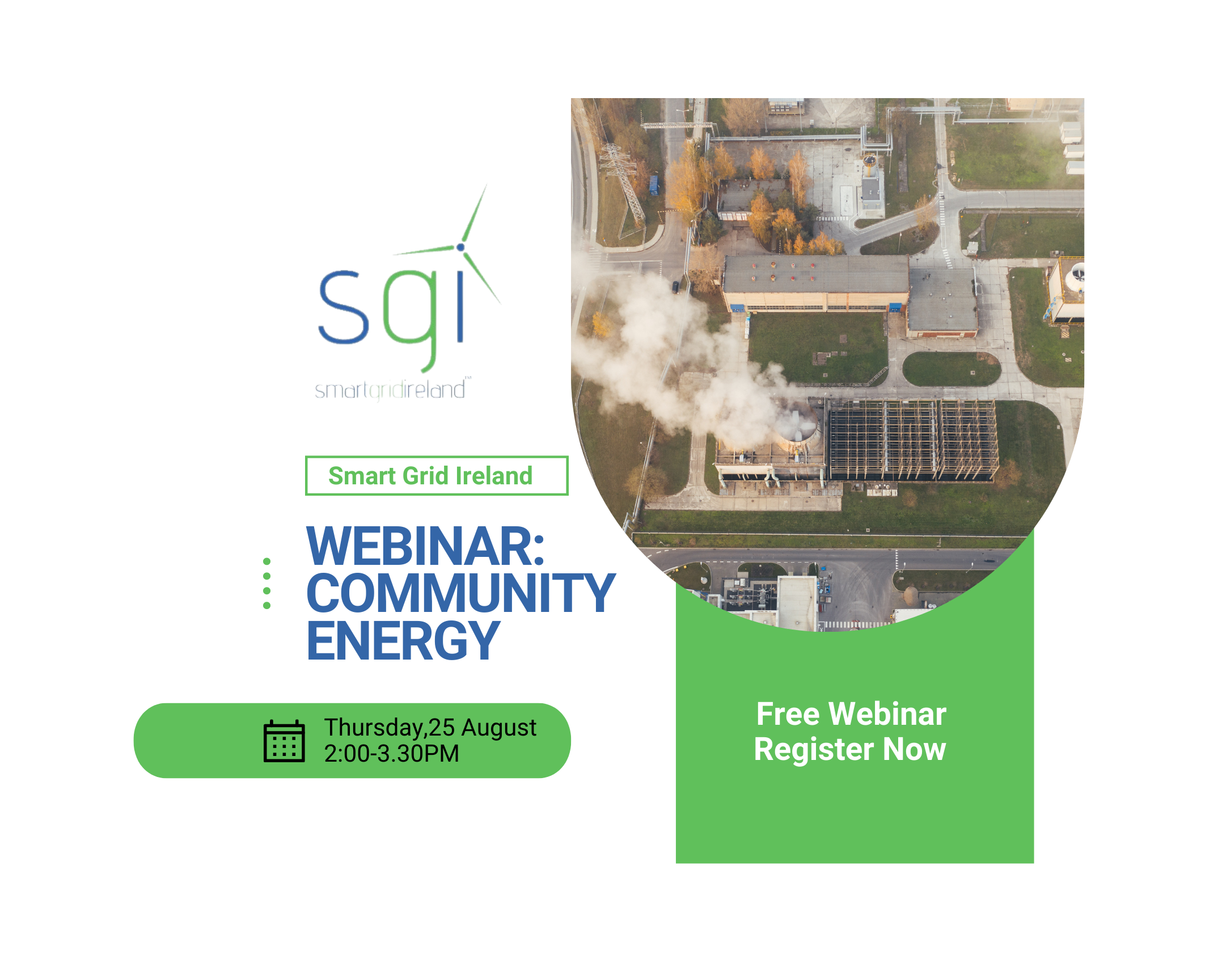 19/07/2022
SGI Webinar | Community Energy
Register for our SGI Webinar on Community Energy on Thursday 25 August at 2:00-3.30PM!
Hear from our guest speakers on how community energy can drive collective action towards Net Zero.
Smart Grid Ireland's Advanced Technology thought leadership webinars aim to raise awareness, provide insights and highlight innovative solutions enabling the decarbonisation of the energy grid.
To find out more and register for this free webinar, visit https://bit.ly/3auXLD3
Our Members
Our members are active stakeholders in driving innovative technology solutions towards a Net Zero future.